The first thing brokers need to know about Over Dimensional (OD) freight is to accept that it is NOT similar to normal freight. Many experienced and competent brokers book and schedule shipping for commercial loads every day—often many a day. They are experienced brokers who know their business. But their business is not Over Dimensional (OD)—overweight or oversized loads. They are not likely to be familiar with the intricacies and challenges each unique OD load poses for brokers, trip planners, and drivers. In reality, competent OD hauling is a "team sport."
Two elements are necessary to plan and move an OD load: (1) knowledge of the rules and intricate permitting processes, and (2) experience organizing the various elements required to safely and legally move an oversize load efficiently.

An important element of a broker's responsibilities is correctly determining the proper fees, reviews, legalities, and time frames each municipality the load is passing through. Overlooking or miscalculating any of the specific areas for an OD load can lead to serious delays, unforeseen shipping costs, and possible legal penalties.


Mistake No. 1. Thinking OD Freight Is Similar to Normal Freight.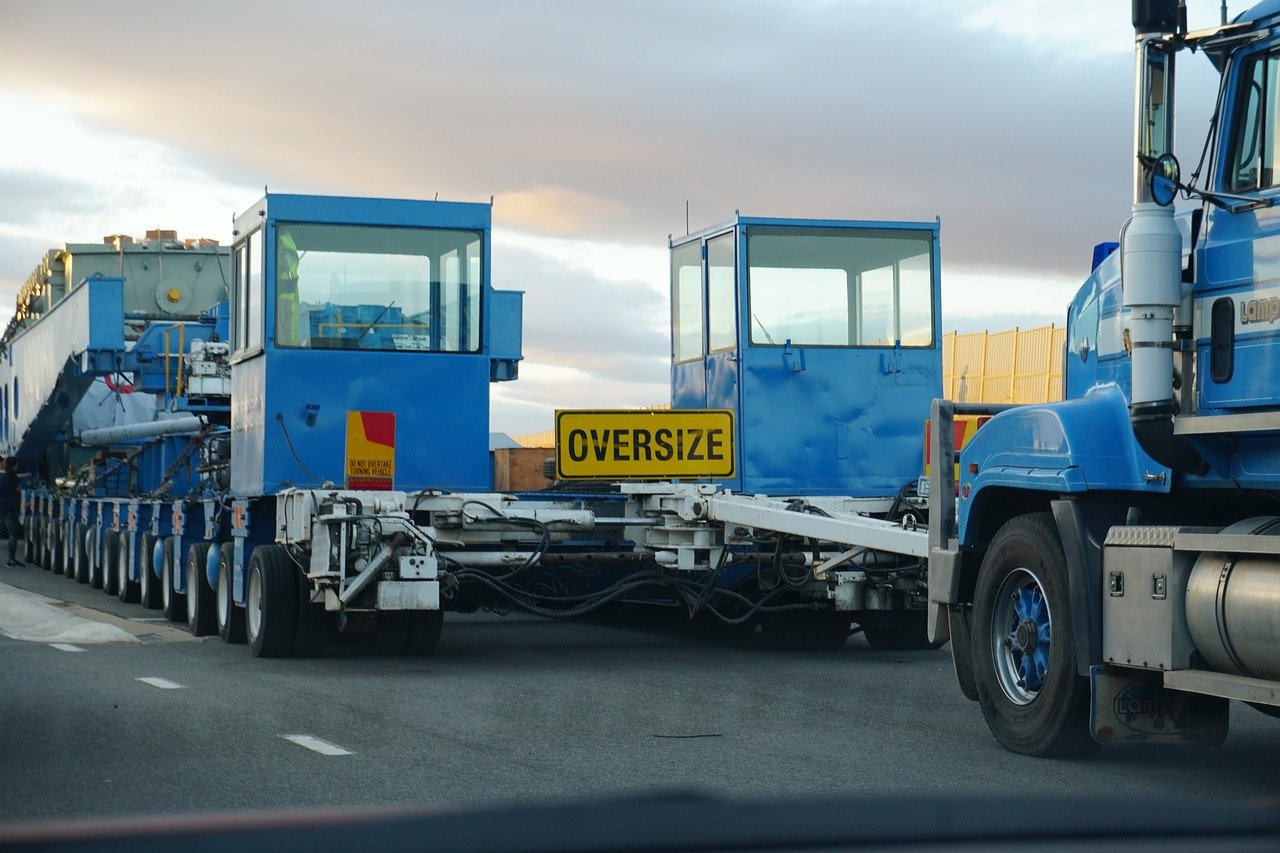 An experienced over-dimension broker will have the resources, team, and knowledge gained from first-hand experience in planning and assembling all components that must be completed before the load makes its first move. Effective planning is knowing what each municipality requires to obtain OD permits for travel, and permitting involves increasing levels of complexity as the size and weight of loads increase. Another large part of the planning is the time to allot for each municipalities requirements, and many other miscellaneous items to ensure a safe, on time problem-free OD move.
Knowledge of OD Regulations
First the rules and requirements, especially for a load traveling through several states, may vary significantly from one state to the next. Secondly, there are increasing degrees of "over dimensional" loads, each with its own set of permitting and safety requirements.
The first thing a broker has to accept, and the most challenging aspect of planning is each state and municipality has a unique set of rules and regulations relating to oversize loads. Both the booking agent and the operator must know the requirement in each state of travel and ensure that they are followed and the equipment booked can safely travel through all municipalities.
A simple example is the
requirement for escorts and pilot cars
. Traveling through several states, it is very possible that one—or several—of those states will require one or multiple escorts or pilot car vehicles for the load, while other states along the route will not. Escorts cost money and it's very important to understand where they are used.
Other requirements include "OVERSIZE LOAD" banners of the proper size, color, and location on the vehicle, as well as
warning flags and lights
at the corners of the load. Sometime s flashing or rotating beacon is required.
The difference between requiring an escort, route survey, or bridge review for a trip may amount just inches difference in the load. This includes differences in all dimensions—width, height, length and weight of the load.
Move the slider to see an interactive animation
---
Move the slider to see an interactive animation
General knowledge of regulations, and access to the most recent
OD-regulations for each state
are essential to plan and successfully dispatch and complete any OD haul.
Over dimensional loads require specialty handling and involve planning and permitting that significantly requires more thought, skill , and planning, and involves more agencies and more paperwork. First, oversize loads and overweight loads require an understanding of special rules applicable to planning and permitting loads, special fee schedules that vary from load to load, and coordination of services required to ensure the safety of the load and other vehicles on the highway. Consequently, the costs of transporting OD load goes up significantly as they grow in size and travel different regions.
2. Not Understanding What Equipment to Use
Let's start with a customer who has a large bulldozer that has to be transported from Michigan to Texas. Fully assembled the bulldozer is 30 ft long, 11 ft high,13 ft wide and weighs 65,000 pounds. What will it take to complete the delivery? Questions that have to be answered include:
(1) Is the load divisible? (2) What kind of equipment is required? (3) Will escort vehicles be required? (4) Where to find the right trucking company and driver? And (5) what will be the permitting costs and associated fees for an oversize and overweight load that will traverse five or six different states, each with a unique set of rules and fees for OD loads.
First, there is an important decision to be made. By law, if what would be an oversized load can be reduced—say removing the bulldozer blade and shipping it on a separate truck, then that must be done. The blade, at 13 feet, is the widest part of the load. Can the blade be removed in the allotted time to break the load into two separate loads?
There are two determining factors: (1) can the blade be removed from the bulldozer chassis within eight hours of work, and what will be the
width of the load
with the blade removed? If so, disassembly of the blade will be required, and it will be shipped on a separate vehicle. While this would probably incur lower over-width fees for each load, the fact that two transport vehicles, drivers, and additional permits and escorts would be required would affect the total cost of the haul. If the bulldozer cannot be disassembled within eight hours, then it may be shipped at 13 feet wide, but will cost significantly higher fees for being in excess of width.
And (2), if the piece can not be broken down then the equipment used must make it the smallest size to move.. In this configuration a typical flatbed truck bed would lift the chassis 5 feet, making the top of the cab higher than the
legal height limit
and creating an over-height situation. Additional height requirements could be required such as route survey's and pole car's to avoid overhead obstructions (wires, overpasses, etc.). However, using a low-boy trailer or a detachable RGN (removable gooseneck) trailer, the chassis could be carried and not be over height, or slight over height and avoid the additional reviews the law would require the lowboy to be utilized even though it's more expensive to contract out.
However, splitting the load eliminates the excess fees, but requires two trucks, drivers and teams of safety (escort) vehicles. The broker would have to determine which strategy would be the safest and most economical for the client. Once the decision has been made, the oversize load specialist would start to assemble the team.
The broker is the quarterback of this move and each step requires coordination with different agencies and states. Planning and permitting of larger loads may take several weeks—or more.
Not every oversize/overweight load is this complex to plan, but every OD or OW load has to be permitted, routes planned, safety requirements met, and fees collected. Accuracy is critically important to avoid fines and penalties for errors.
3. Not Fully Understanding the Costs Involved Nor the Penalties for Noncompliance Oversized/Weight Permit and Pilot Car Costs.
OD permits can range in price from $15 to thousands and sometimes tens-of-thousands depending on the size and weight. Normally overweight loads are where the larger permit costs come into play.

Typical cost elements for a complex, multi-state haul of an oversized and/or overweight load will include permits for each state of travel—including any assessment for excessive weight—and safety equipment, and may include additional costs for route surveys, escort vehicles, possible fees for state and local law officers, and even bucket or utility trucks to lift wires or remove overhead signs (for over height loads)


4. Broker Not Familiar with Time Requirements
Obtaining an OD permit may take only a few minutes, or it may take several months of planning including route surveys, bridge reviews, or additional 3rd party reviews before the permit and route are released. All these need to be taken into account when setting proper expectations with your clients.
Some OD/OW shipments are routine. But failure to obtain the required permits for each trip, including the required safety equipment, can result in
serious fines
. Also, the shipment can be impounded and held by local authorities until the appropriate permits are obtained, adding days, weeks, or even months to the delivery time. Violations of safety and over dimension regulations is considered a misdemeanor in most states, subject fines in the thousands of dollars and possible jail time.
5. Assuming Provided Dimensions Are Correct
The responsibility for accurate information in completing the paperwork for an OD/OW haul is the responsibility of the broker. It is also the responsibility of the OD broker is to ensure that the load can be transported legally and safely from origin to destination, without violating any dimensional or safety laws along the route. The broker's team should double-check all dimensions of the actual load. Construction, earth-moving, and other large equipment may have been altered over years of use and are either larger or smaller than original manufacturing specifications. The only way to be sure the dimensions are correct is to have them physically checked. The accuracy of the dimensions may also determine if or when a route survey will be required.