"19" Things you need to know before you take the first step to being an Independent Owner/Operator—And Alternate Path to Becoming an O/O
Owner Operator Vs Company Driver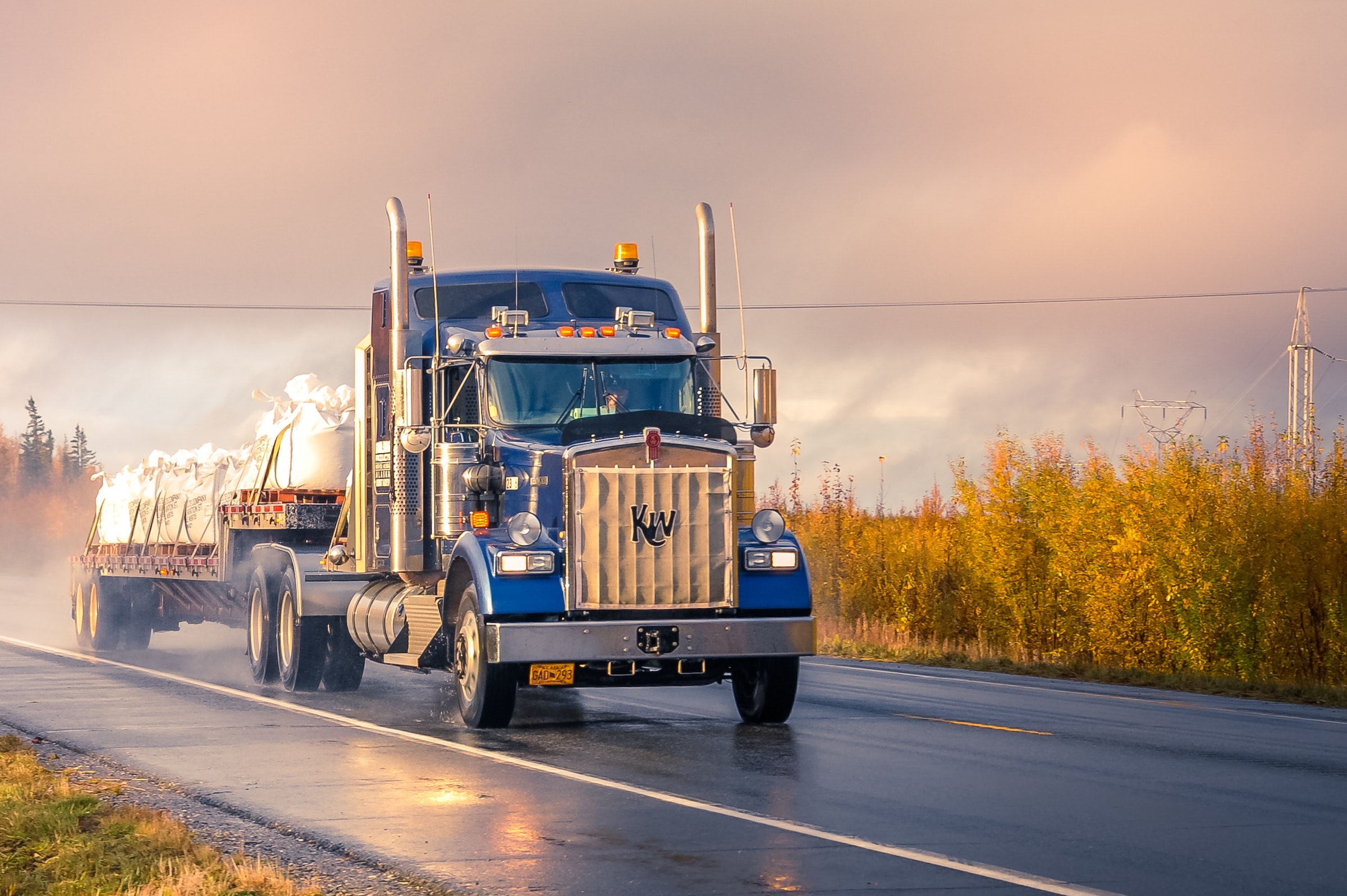 All successful truck drivers share a set of skills and a body of knowledge that makes them highly skilled and allows them to play an important role in the nation's economy. There are two broad categories of drivers: company drivers who go to work each day for a trucking company and Owner/Operators (O/O). Owner Operators are broken down into 2 categories. Those who have their own authority, and those who lease their equipment and people to a company and run under their authority. Company drivers are "employees" of the trucking company, and they get regular pay for driving. Owner/Operators are independent contractors. If they lease on they enter into an agreement or contract to drive for a specific company, or, if they have their own authority they may contract specific hauls with one or more companies independently.

The Company Driver Benefits
Company driver can be compared to skilled employees that work for companies such as an airline pilot. They go to work each day, get an assignment, check the route and conditions, and drive. They may be "on the road" several days to weeks at a time, but they are always working for the same employer and can expect a check on payday.
Sure, they get some assignments and routes they would rather not drive, but that is the job. The dispatcher may be a jerk and frequently gives you the least desired routes, and you may have to clean up the cab after the last driver. No job is perfect. But it is steady, and the income is dependable. And when one of those cheap tires fails, the company takes care of it. When you go home, you can put your feet up and relax, or do whatever your family expects.
It's not all bad. You have an income, probably some medical benefits for the family, and paid vacation like regular employees in any business. You have a sense of security since trucking has become a critical service for the nation's just-in-time economy.
Keep in mind that the money you earn as a company driver is all yours (well, except for taxes).
Possible Challenges
However, you may not have had a raise in two years, were laid off for two weeks because business was slow, and depending on the agency, it may take you years to achieve any level of seniority. The senior drivers get the new trucks and the most desired loads and routes. And just last week, you saw that independent owner/operator in a late model Kenworth picking up a great load to Southern California. And you wonder, what would it take to be an Owner/Operator.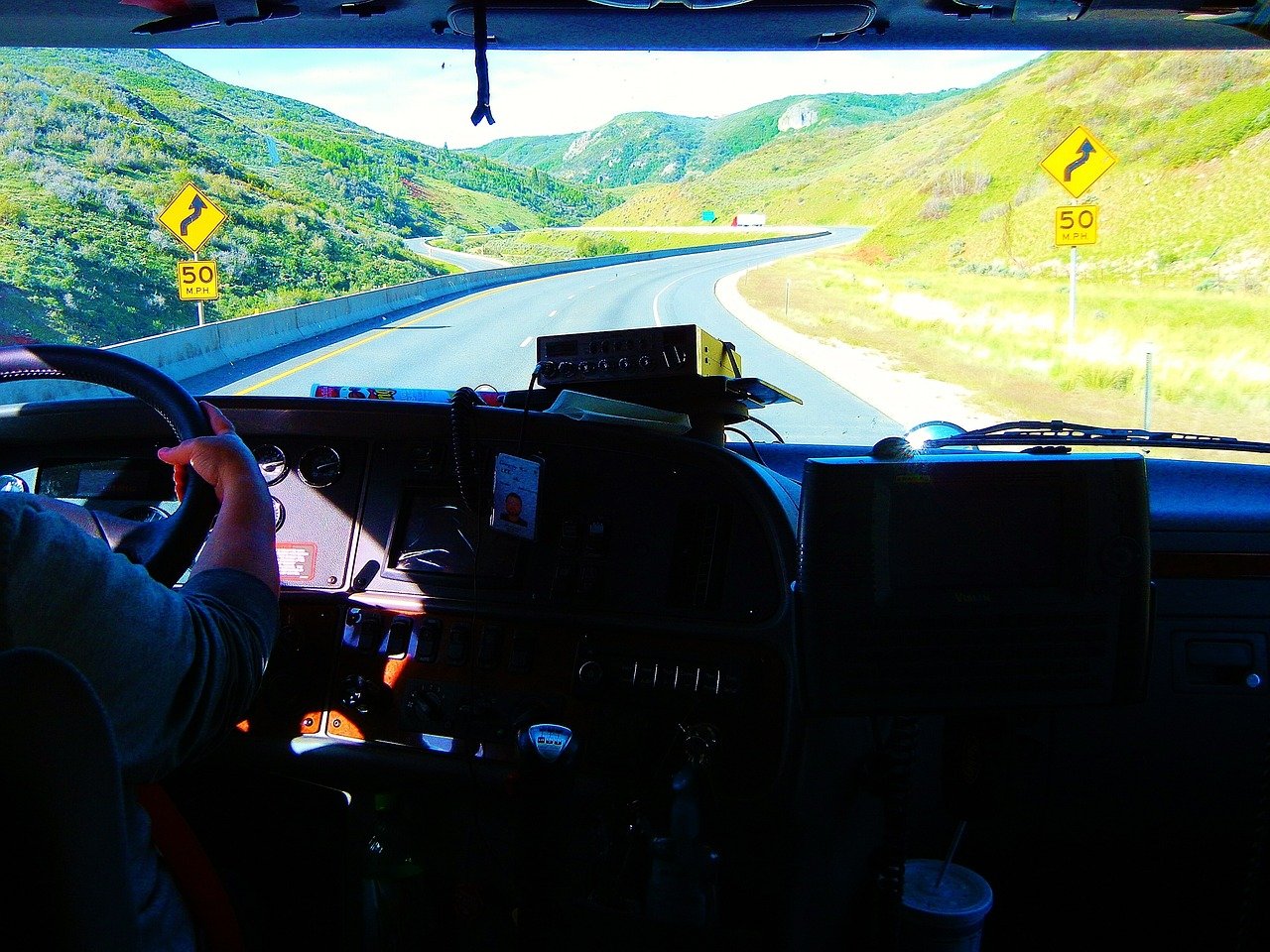 So, You Want to Be an Owner/Operator (O/O)

Your vision is clear. You will have a nice new truck that you don't have to share. You will contract for the loads and destinations you want. You will be able to take some time off when you want to. And you will be making the "big bucks"!
Slow down Cowboy, there is a big bubble that is about to burst on your dream.

The first consideration is "Authority." Every commercial driver operates under a trucking authority issued by the Federal Motor Carriers Safety Administration (FMSCA). Independent Owner/Operators operate under their own Authority. It is also possible to operate as an independent contractor to a company and operate under their authority—see Part 2 of this article.

Part 1. The Realities of Being an Owner/Operator with your Own Authority
Yes, for the right person being an owner/operator can be that good but getting there is not easy and involves plenty or risks.
First, and very important, you will be trading someone else's business for your own business. Being an O/O is a full time business. Not only will you be driving, but you will purchase and own your own truck and all of the associated expenses. You will have to manage your own small business, maybe have your own financial accountant for taxes and money management, have your own attorney for incorporating your business, and have close personal ties with a maintenance facility for routine maintenance, tires, and occasional repairs.
Before you get discouraged, it is true that properly managed, an O/O has the opportunity to both take control of his schedule and make a very good income. But it does not happen "overnight" and takes serious planning, commitment, and patience as well as very healthy bank account to fund your start-up, and several years of operation before you begin to realize the real benefits of being an O/O.
"19" Things you need to know before you take the first step to being an Independent Owner/Operator.
1. OTR Trucking is a Team Sport,
An important part of your team lives at home. There is an old phrase, "If Momma is not happy, no one is happy." No event has the potential to put stress on a relationship more than a new business venture and being an O/O is right at the top of the list of stress generators within a family. We recommend that the decision to become an O/O be a family decision, and that key members of the family know all of the details, risks, and potential rewards from the outset. You have a greater chance of being a successful and happy O/O when it is a family "team sport."
2. How much money do I need to get started?
There is no precise figure, but the term "boat load" comes to mind. Assuming you have the money to finance the tractor you want, and maybe your own trailer, you are about halfway there.
It is important to also have an accurate accounting of your assets and current liabilities. And, even if you have the needed cash on hand to start, having a good credit rating is essential.
We have not put any figures by most of the major categories because every person's situation is different.
3. Credit and Credit Rating
Credit and trust are key elements in the trucking industry—from obtaining favorable credit to purchase your rig, to credit and trust in the brokers you deal with, factoring companies, equipment dealers, and obtaining loans to bridge occasional financial gaps.
As part of your planning, pay particular attention to your credit rating—it is essential to successfully establishing your O/O business. There may be times when you need a short-term loan to bridge a financial gap—a good credit rating will make obtaining funds at better interest rates possible. If you started your business with a preowned tractor, you may find that you are able to move up to a new unit with a good credit rating and a favorable interest rate.
Note: you can probably start an O/O business with a less than perfect credit rating, but it will be harder to obtain good equipment or even afford the legal and financial advice that is recommended. The chances of failure and loss of your business income is significantly greater without a favorable credit rating.
4. Initial Investment/Start-up Costs -- The Truck: New or Pre-owned
Your very first step is to determine what you need, and want, in your tractor unit and do some research—online and talking to dealers and other drivers. Research current prices for what you require. Use online prices as a guide, but you may get more favorable pricing when dealers/sellers understand you are serious about your business.
According to current research, the price of a new basic tractor unit can begin as low as $75,000 (probably a day-cab), but realistically will be closer to $150,000 for OTR trucking. Basic new OTR tractors generally start at about $100,000 and can easily exceed $200,000 with all of the added features and options. If you are interested in hauling specialized or heavy freight this number can double and then some. You may be able to find a pre-owned unit with 300,000 to 500,000 miles for $50,000 to $75,000. Of course, you would have to live with the cab as the previous owner had it outfitted, and maintenance costs may be higher. Make sure the truck is equipped for the type of driving you want—things like engine braking in mountains and the best possible fuel mileage. You want to be sure you will be comfortable accepting all of the loads you want.
Of course, your truck will be the keystone to your investment planning, and there are key decisions to be made. Every semi-truck is different, both on the outside and inside. So, calculating a brand new semi-truck price depends on numerous factors. It is important to consider all factors that apply to the truck's expected operations:
Does the truck need quality downhill control for steep, mountainous geography?
Size and weight of the average load for this truck?
How will I get the best possible gas mileage?
What do I need to factor in for maintenance and repairs?
Answers to these and other questions will help focus on essential requirements for both operational and personal requirements to make the truck work for you.
5. Personal Business Relationships
Even before you are ready to "hit the road," you need to be talking to shippers, carriers, and brokers to let them know you are going to be available. Have some idea of the type of loads, regions of the country you prefer, and also find out where and why shippers have the most difficulty booking loads. If you can ease their problems, there could be more work for you on a steady basis. Getting busy early with your independent business will be important for your personal and family morale. Once established, you can bid for more loads that you prefer.
6. Pricing Factors to Consider
From the brand and style of truck cab you buy to features and accessories you want, a new semi-truck's price estimate will fluctuate from truck to truck.
If you are looking at a new tractor, you will have the opportunity to spec the unit to your requirements and preferences. Assuming your O/O business succeeds as planned, you want to be sure that your tractor provides the service and reliability needed to do the work, but also provides you with the personal requirements for comfort on the road for weeks at a time.
Spec'ing the trucks for optimized fuel efficiency with the proper engine, transmission, axles, suspension, and other components will pay off big in long-run cost savings. Find a dealer you trust and ask lots of questions.
If you are looking at long-haul operations across the entire United States, you will need a truck that can handle a variety of road conditions from long straight-level stretches to steep mountain roads. Consider engine torque and power, fuel economy, engine braking, emissions technology, and an integrated engine-powertrain.
7. Total Cost of Ownership
There are many factors to consider beyond just the cost a truck. In reality, there is the Total Cost of Ownership (TCO) to be considered.
The TCO includes an evaluation of how much your rig is going to cost you over the lifetime of the truck. Most TCO discussions start with fuel efficiency and include other contributing factors like scheduled maintenance, as well as tags and taxes associated with the ownership of the vehicle. Freightliner has developed the "Real Cost of Ownership" (RCO) to evaluate the "hard and soft costs" over the lifetime of a truck.
But there is much more to your start-up cost than just the rig you select. There is the cost of registration and tags, as well as insurance. To simply register your truck in your home state can cost anywhere from a few hundred dollars to several thousand dollars.
Motor Carriers of Property must file proof of public liability (bodily injury and property damage) with FMCSA to obtain interstate Operating Authority (your "Authority").
You'll also need to register for the IFTA (International Fuel Tax Agreement) before doing business, and you may have to apply for state permits—depending on the state where your business is registered.
And there is the matter of insurance. Truck insurance is not cheap. The average cost for owner/operators' insurance varies widely. The recommended minimum for liability insurance of $750,000 as a minimum for a one-truck owner-operator may cost between $8,000 to $13,000 a year. It really does pay to shop around and find the insurance company that is most competitive for your type of trucking operation.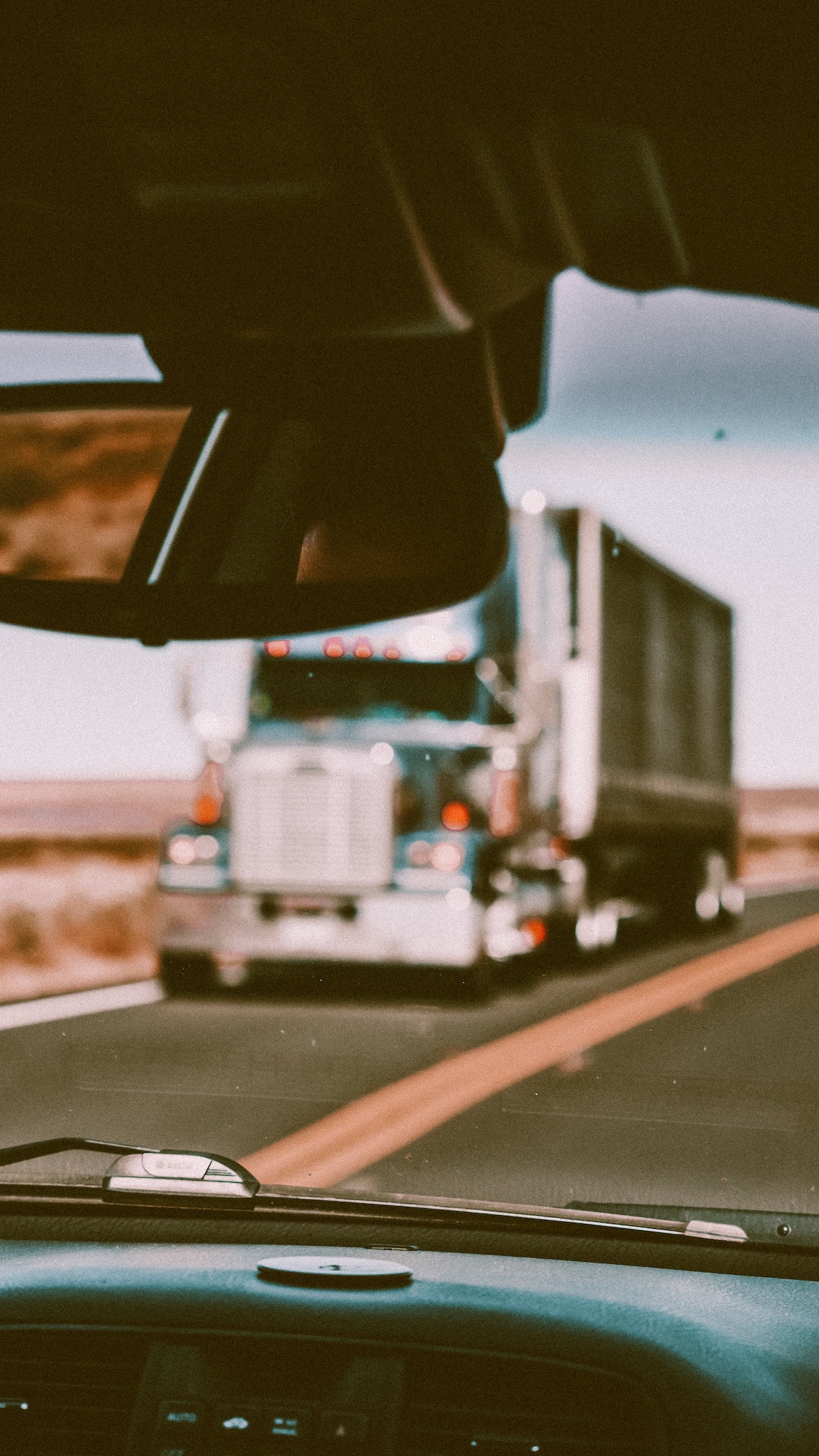 Additional Expenses to Prepare for At Start-up
a. Incorporation - It is wise, and relatively easy to set up a Limited Liability Company. The advantage is that the corporation becomes the legal entity for your business—not you or your family. If there is a dispute or claim against your trucking operation and you are not incorporated, then your personal assets—home, personal bank account, etc., are at risk. An LLC protects your home and personal assets not associated with the business. Benefits of an LLC include:
Members of the family can be Involved as officers
Much simpler than incorporation
You determine your own business structure
You can establish business credit
There are taxation advantages
The advice of a business attorney is recommended. Setting up an LLC is not difficult and not nearly as involved as a corporation. It also demonstrates that you are serious about your trucking as a business.
b. Initial Operating Expenses – You should have three-to-six months operating expenses on hand at start-up. You could be on the road for several weeks, carrying good loads before the payments for those trips begin to trickle in (or use a "freight factoring company"—see No. 17). Having three to six months operating income available will allow you to maintain your operation while you wait for income to roll in.
Once payments do start to roll in, save and maintain the bulk of the initial operating expenses you originally set aside. If, for some reason—illness, injury, or national emergency—you are not able to drive, you will have a reserve to support you and your family.
c. Also, make sure you have sufficient cash on hand for personal and family expenses such as mortgage or rent payments and routine family expenses.
d. Finally, having personal and family medical insurance will take pressure off of you and your business if you know that your family can be taken care of properly.
8. Business Insurance
One other source of financial protection, business insurance, can become a practical investment when something goes wrong. It does not take much in our current society for a motorist to make a claim against you even if the accident was essentially his or her fault. There are many types of insurance, but not all of them are essential. Insurance is protection against different types of potential losses, including:
Insurance protects you, your family, and your client from the potential costs of loss or damage.
Primary Liability
Non-Trucking Liability
Motor Truck Cargo Insurance
Trucking Physical Damage Insurance
Occupational Accident Insurance
General Liability Insurance
Workers Compensation Insurance
Umbrella or Excess Liability Insurance
Trucking Employment Practices Liability Insurance
Freight Surety Bonds

You will not likely need all the types of insurance listed. We recommend you consult with both your attorney and an insurance agent familiar with the trucking industry to determine what insurance coverage is best for your business.
9. Goal Setting – Goal setting is a key element for achieving success. Each aspect of setting up your business, from making the decision, selecting your truck, setting up your business, and meeting business goals will help you realize the progress you are making. You can also expect to occasionally revise goals, especially if initial goals were a bit too ambitious. As each goal is achieved, review your goals and either add new goals or adjust existing goals by increasing, reducing, or revising expectations. As your business start-up progresses, regularly review goals to (1) determine your progress, and (2) to make realistic adjustments to the scope and schedule of your goals. You need to know where you are in your business plan.
10. More Control Over Loads and Schedules – One of the advantages of being an O/O is that you have more control of the types of loads and/or routes you prefer to haul. While you may not be able to avoid every undesirable load, you certainly will have more decision authority over types of loads and routes.
11. Family – Having control over your business means having control over your schedule. With planning and scheduling flexibility, you will be able to plan vacations, and attend important events such as a graduations or weddings without putting financial stress on your family's budget.
12. Personal Stress – Some people thrive on stress, and you will likely experience more stress during the start-up of your trucking business, but once it is up and running, and your finances are under control—which should be within the first year—you should experience less stress and an increased sense of satisfaction and security.
13. Continued Financial Management: Once your business begins to show a profit—that is, your income is increasing more than your expenses—it is still important to manage expenses carefully. We suggest establishing a savings plan that will provide a buffer against future slumps or interruptions in business. No one wants to think about it, but in the event of a national or regional disaster, trucking and national commerce can be interrupted for unpredictable periods of time. Having money set aside can allow you and your family to survive without losing your business, and you will be ready to go back to work when you can.
14. Financial Management and Trusted Business Advisors
Your business is a long-term financial commitment—and that is what you want—long-term and profitable.
Maintain a close personal relationship with your accountant. Sound financial management is the key to any business success, and especially true for O/O. This is especially critical during the early start-up phase. You have just made a major financial commitment purchasing the truck. Until you establish a steady income stream, it will be especially important to carefully manage all of your spending, focusing on essentials.
Even if you begin your business with a large sum of money in your bank account, business start-ups tend to include many unanticipated expenses. And although it may be an added expense, having a professional financial manager or accountant who understands your business can actually save you money. In fact, you should have a trusted and reliable banking contact, accountant, and business attorney to assist with financial management and taxes. A reliable accountant can save you time and money and will be especially valuable at tax time.
15. Record Keeping
Record keeping is a duty that truckers learn, at least on the road, maintaining logs and such. But record keeping is equally important for your business. Every aspect of your business income and expenditures must be diligently recorded to ensure accuracy of key information both for your trucking records and when it is time to file those annual tax returns. This is one area where an accountant can help—but your accountant can only work with the information provided so as the "operator," you must diligently keep receipts and records of all expenditures and income.
16. Unforeseen events—equipment breakdowns, health, family issues
Unforeseen events are always a threat to any business. Often the threats have nothing to do with how you manage your business—hurricanes and tropical storms can disrupt the businesses you rely on for loads, wide-spread fires can prevent contracted deliveries, even national emergencies can disrupt travel. Equipment breakdowns can cost you a week of work, and family emergencies can disrupt your income. Keep in mind you do not have paid leave time from an employer—you are the employer. Plan for the unforeseen—if nothing happens you will be ahead. If something does happen, you will be prepared to "weather the storm" and go back to work when conditions improve.
17. Making Money and Factoring—You Have a Decision to Make
Even though you are an independent trucker, you may find some security in signing on with an established carrier to get consistent work. You have the option to get paid by the mile or by a "percent of the load." In a national survey by StayMetric, the preference for pay is split evenly.
While "percent off load" pays somewhere between 25% and even as much as 80% of the load, you can be hit by low-paying loads when contracted to a carrier. Mileage is usually a contracted rate and takes the income fluctuation out of the rate. Percent of load may pay well, but tends to be more volatile, and there can be good months and lean months even when mileages are about the same. While percent of load sounds enticing, once the load is delivered, will you be able to find a return load or have to deadhead home. Mileage programs may cover deadhead expenses.
Finally, you have a contract for a load, and you make the delivery—payments for most loads aren't received until after 30 to 60 days after the load is delivered. In the meantime, you have fuel to buy, mortgage and truck payments to make, etc. The solution is to work with a "freight factoring company" also referred to as a "factor." A factor purchases freight bills at a discount—typically 1% to 4%, providing up-front funds to a client for unpaid invoices, usually within 24 hours. Using the factor, the driver will get his funds within 24 hours rather than waiting 30, 60, or 90 days to get paid. The freight factor collects its fee when the invoice is paid.
18. Finding Loads
Many truckers establish relationships with independent load brokers in various areas where they tend to travel. This means that once they deliver a load, they can contact a local broker—in the delivery area—looking for the next load.
19. Maximizing Your Income
The simplest way to maximize your income is to keep expenses down. Fuel costs are unavoidable, but you can extend you mileage by keeping speeds down, reducing idle time, and, if applicable, renegotiate fuel surcharges with your carrier. Also, use available services such as independent brokers or a digital freight matching service to avoid excessive deadheading. To save money on the road, make a small investment in a cooler (to store drinks purchased in bulk) and a microwave and/or hot pot to cut down on food and coffee expenses that can cut into your "bottom line."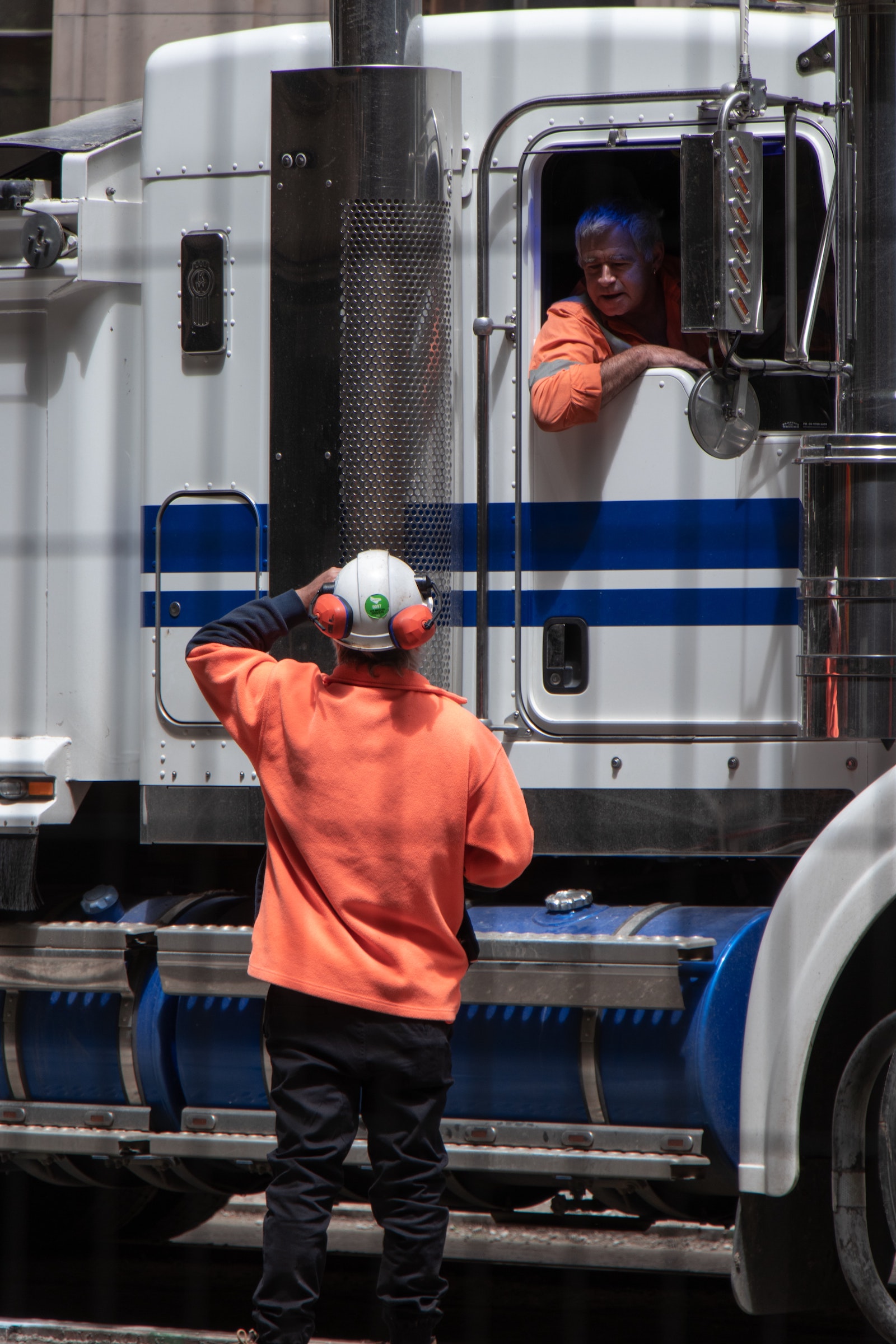 An Alternate Path to O/O
As we said at the beginning there is another path to being an O/O. Keep in mind that this alternate can be a valid career path, or it will allow you to build your experience and financial base to become a full-time independent Operator/Owner.
Leasing Onto a Company
You can lease onto another—the "parent company's"—authority as a contractor. While it may take longer, it is the easier path to becoming an O/O, especially if credit and finances are an issue for you. Here are some "pros and cons" regarding "Leasing onto a Company."
Pro: First, the parent company normally has a team established that will take care of much of the paperwork for you and they will help you find loads. They may even have discounts on fuel and insurance and, eventually, be able to help you with loans. If you do not have a truck, they can rent you a tractor and/or trailer, for a fee, of course. Those are the up sides of "leasing on." Of course, all of this costs something.
Con: Many such companies take up to 25% of the line-haul for these services. You are not allowed to book or work for anyone else outside of the company.
Pro: When leased to a company, your primary duty is driving. If you were a full-time O/O, you would have numerous responsibilities from finding loads to company finances, legal issues, accountants, vehicle maintenance, more taxes, incorporation, more liability, insurance, etc.
Con: "Leasing on" comes at a price—lower income. As an O/O with you own authority, you will be able to keep more of the money, but you will also have more responsibilities and expenses.
Pro: If you like having a team behind you that allows you to focus on driving, leasing onto a company may be the way to go.
Con: With all companies there is almost always a form of politics you need to play with some of the members of the team. Some terminals or agents have better freight than others and already have established drivers moving those loads. But no matter where you start like all new adventures you will be at the bottom of the pile and have to work your way up.
Pro: If your goal is to eventually obtain your own authority and become an independent O/O, being leased to a company can provide the income and framework to work toward that goal.
Conclusion
Understanding the challenges and choices for taking more control of your truck driving career will help you not only set goals but give you the knowledge and experience for a better chance of success and a rewarding and profitable career.