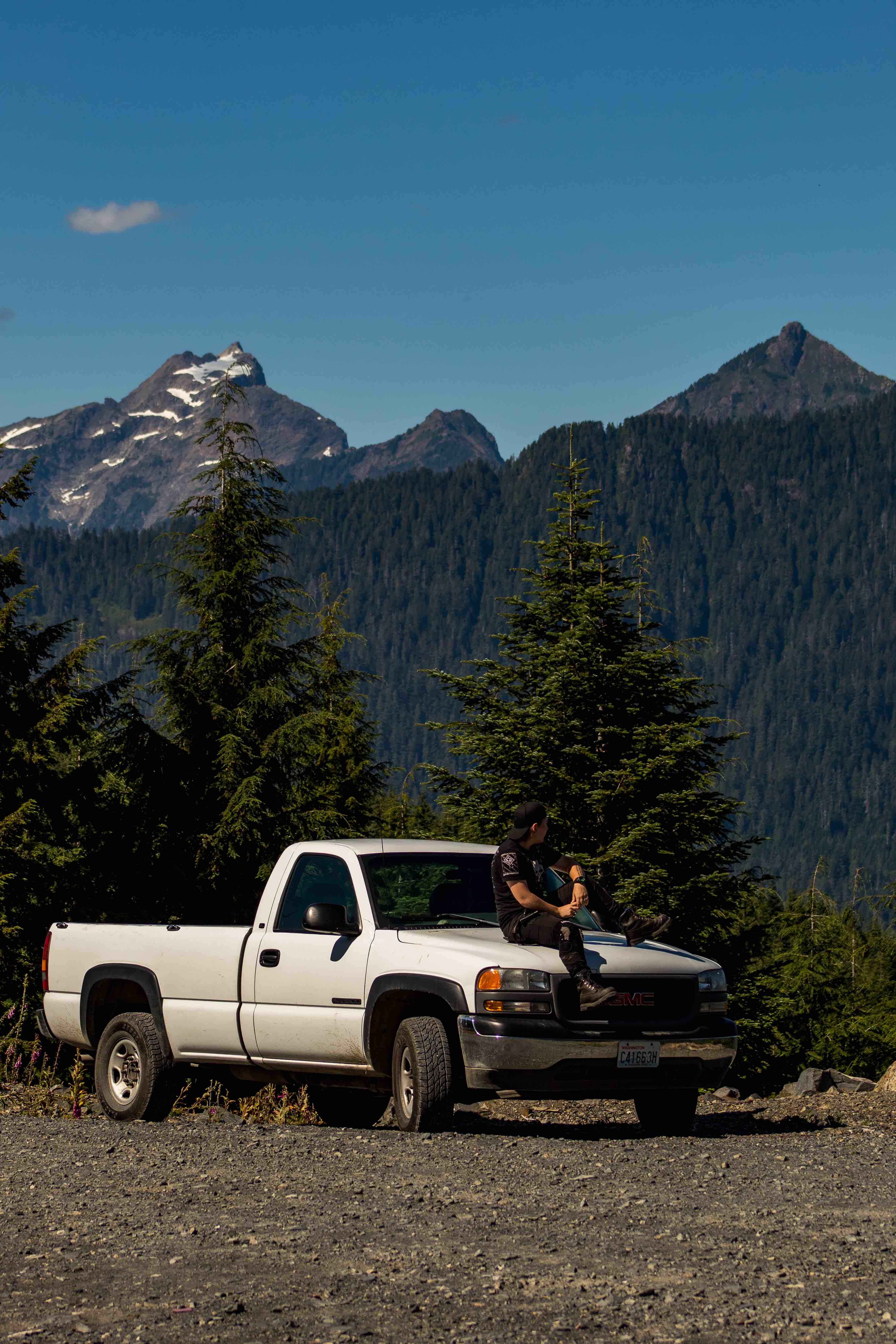 Maybe you have always wanted to be a truck driver. Maybe you are or have been an OTR driver for a trucking company and are tired of not being home more. Maybe you have always wanted to have your own business, be in charge of your own schedule, and be home most nights, but all you know is "trucking." You cold leverage that desire and/or experience into owning and operating your own hotshot trucking business. While truck drivers will always have to go where the loads are, being a hotshot driver gives you more control of what you carry, where you go and in short, gives you more in control of your schedule—and income.

Here are 18 things you should know or consider when contemplating starting your own hotshot trucking business.
1. What is Hotshot trucking?
Hotshot trucking reportedly evolved in the early boom days of oil rigs and wildcatting. A broken part on an oil drilling or pumping rig meant expensive down time, but it was impossible for riggers to maintain a complete supply of spare parts. Out of this grew a group of entrepreneurial small truck owners who would standby at machine shops and oil field suppliers and when a call came in for a part, these early hotshots would pick up the piece and rush it to the oilfields. This process worked for everybody, drillers knew they could get parts in a timely manner, suppliers could maintain enough inventory to supply a large area of the oil fields, and a group of entrepreneurial truck owners were cashing in on the demand for delivery services.
Today, the concept has expanded nationwide to include pickup and delivery of smaller, Less-Than-a-Truckload (LTL) of items and deliver them directly to the receiver. Hotshots, by the very nature of their business, provide "expedited" shipping compared to Class 8 OTR trucks that travel from terminal-to-terminal where products are off-loaded and held for pickup or transferred to a local delivery service. Hotshots are business LTL time machines.
2. Who can be a "hotshot?"
Almost anybody with access to a capable pickup truck, say a Ford F250 (or larger) or equivalent, and an appropriate trailer. Trailers are typically goose-neck 40-ft flatbeds or a three car triangle carrier to specialize in automotive transport.
In some states, drivers can be 18 years old, while 21 is the minimum age for other states and for interstate operations.

3. Is a commercial truck driver's license (CDL) required?
Technically, no, not in many states. The CDL—the commercial truck driver's license as required for Class 8 tractor trailers—is recommended (or required) for interstate travel. All states require operators of vehicles operated for business purposes to have some type of commercial driver's license. See more on licensing below.
4. What are the advantages of owning and operating my own hotshot trucking service?
Being a hotshot is not for everyone, but if the following advantages appeal to you, you might be a hotshot candidate:
Be self-employed and build your own business.
Build a family business.
Haul what you want, when and where you want.
Have more control over your schedule and be home most nights.
Have the potential to make good money in the process.
Be home for holidays; maybe not have to work Thanksgiving through New Year's Day.
And it is true that if you find the right load, just one trip can cover monthly expenses—just don't expect that to happen every month.
5. Tell me more about being a Hotshot
Hotshots can make good money transporting Less-Than-a-Truckload (LTL). Hotshots provide shippers more efficient point-to-point shipping. Shipping what, you ask? Almost anything. A dealer in Knoxville, TN needs to ship a car to a fellow dealer in Memphis, TN. A key piece of medical equipment needs to be shipped several hundred miles to a hospital, or 10,000 pounds of time-sensitive equipment needs to go a construction site.
6. How do if find loads?
First, there is the old fashioned way—direct contact with potential clients, e.g., auto dealers, equipment manufacturers, etc. But to make money, you need to be in touch with load providers on a constant and regional—even national—basis. Hotshot "Load Boards" are a consistent source of load opportunities. These are agencies that make a business of connecting shippers of hotshot loads with drivers.
There are several advantages to using load boards: (1) They are aware of many more load opportunities in each area. (2) They will be aware of the types of loads you want to carry, and preferred destinations. (3) They will also be able to help you to find a return load so that the trip home does not have to be dead head. There is, of course, a fee for this service, but if they keep you busy, the fee is well worth it.
7. How long are typical hotshot runs?
Hotshot trips can be to the next town or across the country. Of course, after you deliver the load you may have to return home without a revenue load (deadhead). There may be instances when you will be able negotiate a fee that includes the cost of returning. It is important to stay in touch with load boards or LTL brokers in the areas where you typically run to increase the opportunity to pick of a load that helps pay for the trip home. You have some control over the distances you want to travel. If you want to be home every night, then you will accept only short distance runs. If you are prepared to be gone for several days, your loads may cover much of the country, working your way back home for the weekend.
8. Who do I work for?
As a business, you work for yourself. A well run hotshot trucker in a reasonable location for regular loads can bring in from $60,000 to $120,000 gross income per year, possibly more. Most hotshot's expenses—fuel, maintenance, insurance, licenses and fees, tolls, etc.—are approximately half of gross income. Time and fiscal management are critically important to succeed as a hotshot.
9. Tell me more about licensing and permits.
As mentioned above, technically—in many states—a CDL, the license required for Class 8 OTR drivers, is not required. The CDL is required for vehicles with a weight in excess of 26,000 lb. In some states a CDL is required for vehicles in commercial operations weighing more than 10,000 lb. Most states will issue a CDL for any commercial operations, and it is a good idea if you plan to haul across state lines.
A USDOT number is required for any interstate hauling, and for hauling any hazardous materials, and an MC (Operating Authority) will also be required. New applicants registering using the Unified\r\nRegistration System will be issued both a USDOT and MC code (or appropriate other authority code for certain commodities). As long as your maximum operating gross weight does not exceed 26,000 pounds, there is no requirement to have an IFTA (International Fuel Tax Agreement) sticker or IRP (International Registration Plan) plates.
You will, however, need to obtain commercial license plates from your home state.
10. What size truck and trailer do I need?
A truck equivalent to a Ford F250 is about the minimum, and most operators have trucks equivalent to a Ford F450/550 Super Duty for towing.
The trailer should be suitable for the types of loads you plan to carry. A 40-ft gooseneck flatbed trailer is the maximum length you can use and is the most versatile. Make sure you have tarps and tie-downs to protect and secure loads. There are operators who prefer a box-type trailer to protect loads.
If you plan to specialize in vehicle transport, a three-vehicle V-trailer would be a good investment. Note, an occasional automobile can be secured on a flatbed or even inside a box trailer (make sure you have loading ramps).
11. What are the pros and cons of starting my own hotshot business?
As with any decision, there are always pros and cons. Objectively assess each of the pros and cons to determine if being a hotshot is a practical business decision for you.
Pros (Compared to an independent OTR owner/operator):
The initial start-up costs are much lower.
You are essentially the manager of your business and your time.
Loads are often local or regional giving you more time at home.
Hauling expedited loads means less waiting time.
Income can be very good, potentially better than Class 8 operators.
Cons
It will be your business, so you must manage maintenance, schedules, and costs.
Demand will vary from day-to-day, especially in the beginning.
You must work to develop your client base.
You must be aware of local and state laws; be aware of applicable taxes that can be as much as 25% of your gross receipts.
Make sure that you obtain adequate and proper insurance for your business.
The start-up year(s) are the toughest. Talk to the local DoT office to go over legal issues and licensing; talk to possible clients to let them know what you will be offering; and check with local authorities to determine if parking your commercial vehicle at your home will permitted.
One option is to lease your services to, or sign with a trucking company that uses hotshots.
12. How much should I charge for my hotshot services.
This is both an easy and a difficult question to answer. First, you must make a reasonable profit, or you won't be in business very long. Therefore, you must understand your hotshot expenses and what you must make enough to cover operating expenses AND to pay the mortgage, maintain a home, support your family, etc. Expenses include any equipment loan payments, fuel, routine maintenance on equipment, licenses and taxes, insurance, record keeping, load board service fees, supplies, etc. Take these total expenses and divide them by the number revenue miles you expect to drive per year. This will give you the cost-per-mile expense—this might be something between 60 cents to $1.00 per mile.
Now determine how much you must make to pay all household and living expenses—everything from the mortgage to food, clothes for the kids, homeowners and medical insurance payments, other debts, etc. Divide this number by the that same number of miles you plan to drive. That will tell you how much you must make per mile to support you and your family. Let's say that comes out to another 80 cents per mile. That means that you must earn, on average $1.60 to $1.80 per mile to break even. That means you must charge as much as $2.80 per mile to your customer. But you want to do more than breakeven—you need to set aside money for unexpected expenses, emergencies, education, and hopefully, an occasional vacation. Note: The figures shown here are for illustrative purposes only and your figures are likely to be very different. Also keep in mind that shippers are aware of the costs and usually expect to pay a fair rate.
Your total income depends on how many miles you drive and your rate. If you drive more revenue miles than you planned, you are ahead of the financial curve. Be prepared to negotiate rates and be prepared to hold the line on what you determine is the minimum rate to meet your financial obligations.
13. What's the scoop on "load boards."
Load boards act as brokers between people who have LTL loads to ship and you, the hotshot. Brief profiles and links to several load boards are listed below. Most load boards allow you to search for loads by type and destination. Typically, there is a subscription fee for this service. Once you book a load through the service there will be a separate percentage agent's fee for that load. Sometimes that fee is paid by the shipper, sometimes by the trucker—or shared. The load board will usually collect the feet from the shipper and pay the driver. Load boards typically pay on a schedule such as the last day of each month.
123 Loadboard offers many good services, and while they service hotshots, their postings also include full loads. They charge a monthly fee for their online search service.
uShip\r\n– Hot Shot simplifies billing: when a shipper's (or shipping customer's) load is booked, uShip collects the TSP transaction fee directly from the shipper. uShip's transaction fees are based on origin, destination, category and/or format.
Hot Shot Carrier is a good resource for hot shot truckers, that includes an active Profit Calculator, and a (no fee) Visitor's page posting current available loads. They post the complete list of available loads, not just hot shot loads. There is a reasonable monthly fee to search for loads.
Expedite Loads appears to have loads categorized so hot shots can focus their search. There is a reasonable monthly fee to search and find loads.
Central Dispatch focuses on vehicle carriers. If your hot shot business is transporting vehicles, Central Dispatch is worth checking out.
These are only a few of the agencies that will assist with hotshot loads. An internet search will identify additional hotshot load agents.
14. How should I set up my hot shot company.
It is wise, and relatively easy to set up a Limited Liability Company. Like a corporation, but much simpler, the LLC becomes your business entity. There are many business advantages. For example, should a dispute end up as a lawsuit, they will be able to sue only for the assets from the LLC. While this is not pleasant, it protects your home and personal assets not associated with the LLC. It may be advisable to talk to a financial consultant while setting up your business. There are several benefits of the LLC:
Members of the family can be Involved as officers
Much simpler compared to incorporation
You determine your own business structure
You can establish business credit
There are Pass-through taxation advantages
You may even attract to investors
15. What about insurance?
No one wants to buy insurance, but when something goes wrong, insurance becomes an excellent investment. Basically, you are buying protection against different types of potential losses. The following are types of insurance that are either required or may be applicable to your operation:
Primary Liability
Non-Trucking Liability
Motor Truck Cargo Insurance
Trucking Physical Damage Insurance
Occupational Accident Insurance
General Liability Insurance
Workers Compensation Insurance
Umbrella or Excess Liability Insurance
Trucking Employment Practices Liability Insurance
Freight Surety Bonds
Sit down with an insurance agent familiar with the trucking industry and go over your plans. It is not likely that you will need all these forms of insurance. Since insurance protects against losses associated with risks, your operation may not be subject to all these risks.
16. What documentation should I have for my hot shot business?
You will need the following documents:
Business License
Vehicle documents, including title, registration
Proof of Insurance
Vehicle for Service Permit
USDOT number required for interstate hauling
Operating Authority (MC) obtained with the USDOT
Commercial Driver's License (highly recommended)
Papers of incorporation of LLC status
17. What equipment do I need to get started?
Hotshot trucking has changed since the early days in the oil fields, and not every hotshot requires the same equipment, depending on what your business hauls. The following is a typical list of equipment you should have:
Truck (1 Ton or Larger), Diesel or Gasoline
Trailer (Gooseneck, Box, and/or Auto Hauler)
Trailer Hitch: Fifth Wheel and Ball
GPS
Dependable Phone
Laptop/Computer Access
Internet Access on the Road
Cargo straps, Chains, Tie Downs
Safety Equipment/Basic Tools
18. More about the Commercial Driver License (CDL)
Most states require a commercial driver's license to operate any vehicle in commerce—that is part of the business. Uber and Lyft drivers must have commercial driver's licenses. If you do not already have the basic commercial operator's license, go to your local Division or Motor Vehicles (DMV) office and inquire about the test and pick up the CDL Application and the CDL manual or test study guide. (Note, you may be able to find the study guide and application form online.) Study the guide carefully and thoroughly and take (and pass) the written knowledge test. You will be required to pass a driving skills test in the vehicle you plan to use, or one like it. Again, study the requirements. If possible, find someone who has the CDL and have them coach you during a practice session.
Also, if you plan to drive interstate routes or carry certain classes of loads, you may be required to have a TSA background check. This involves answering lots of questions about where you have lived, whom you have worked for, even personal relatives, etc. There is a fee for the background check.
Summary
Being a "hotshot" driver and business owner is not for everyone, but if it is for you, it can be profitable and allow you much more control over both your professional life and private life. Income and profit are based on hauling loads. In summary, you must be able to locate and contract loads and then make the delivery. A successful hotshot also must be adept at financial management. There will be good months and lean months. Finances must be managed to ensure you can meet your obligations every month. There is, however, the potential to make good money as a hotshot for individuals who are willing to make the commitment.